Our Auto Mechanical Repair Services:
Our technicians at Leading Edge Auto Body & Repair have over 20 years experience working on all vehicle makes and models - American, European, and Japanese cars and light trucks. We fully guarantee all of our repairs.
We offer a full range of repair and maintenance services, including:
Timing Belt Repair & Replacement Service: Call For Pricing.
Brake Repair & Service:


Brakes work by applying friction to moving parts. They must apply thousands of cumulative pounds of force to stop a car during every single trip around town. It is no wonder, then, that they wear out over time and require service. How long your brakes last is based on various factors such as driving conditions, how you brake, and other factors. Regardless, it is important to inspect and service your brakes regularly. We are familiar with the driving conditions here in Baltimore and know that your brakes need care. We have a family, too, and understand the importance of keeping your family safe. This is why we provide a free brake inspection with every service to make sure that any problem is taken care of before it becomes a major concern.
Preventive Maintenance: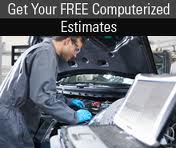 The best way to avoid serious breakdowns and the higher costs associated with automotive repair is by doing routine maintenance. Preventive vehicle maintenance is defined as the actions recommended by the vehicle manufacturer to keep it running and on the road. Our expert certified technicians know precisely what maintenance is recommended by the manufacturer of your vehicle. Whether you have a car or truck, we provide the maintenance services to keep it running well.
 Check Engine Light Services: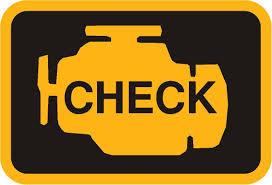 The Check Engine light or Service Engine Soon Light may come on for a variety of reasons. Many times it is related to an emission control malfunction. Your vehicle's engine is constantly monitored by a computer to make sure the vehicle is running as designed. When it detects a problem, it automatically illuminates the check engine light as a warning that something is not quite right and that your car needs to be serviced. By bringing your vehicle in as soon as possible to be diagnosed, you can help avoid costly repairs. Our technicians have all of the equipment, skills, and knowledge to diagnose engine problems quickly and get your vehicle back on the road in no time.

Our Automotive Maintenance & Repair Services include:
Air conditioning repair and maintenance
Accessories installed or repaired
Belts
Hoses
Filters
Body lift kits installed
Brake system repair and maintenance
Cooling system service
Antifreeze leaks diagnosed and repaired
Safety inspection
Diesel repair
Computer diagnostics
Drivability testing and repair
State inspection
Emission service
Check Engine light diagnosis and repair
Fleet service
Fuel injection maintenance
Fuel injection maintenance
Hybrid car repair
Muffler and exhaust systems repair and replacement
Oil change
Tune up
Preventive maintenance
Dealer services
Wheel alignment
Tire rotate, balance, replacement
Rims installed
Steering system repair and replacement
Suspension
Stereo installation
Timing belt replacement
Automatic transmission repair and replacement
Clutch repair and replacement
Axles
Differentials
Heating system repair and replacement
Electrical system diagnosis and repair
Engine repair, replacement, and maintenance
Power steering repair
Shocks & Struts
Head gasket repair
Headlight replacement
Window and door glass repair & replacement
Call Leading Edge Auto Body &Repair today at 410-433-6433 to discuss your needs with one of our service advisors. We stand ready to help you and will do everything we can to get you back on the road swiftly.
Comparing Local Auto Repair vs. Dealership Shops
If you need an auto repair, then you will first have to decide where to take your car for the repair.  This may be a difficult task, considering all of the available options.  What's more is that it can be very hard to know if a mechanic's shop is straight-dealing or not.  After weighing out all of the factors associated with getting an auto repair, some people opt to go with a small, independently-owned shop, while others opt to go with an auto dealer.  Which is best for you?  Here is a guide to comparing local auto repair versus dealership shops:

Cost.  When it comes to repairing cost, independent shops are the clear
winner over dealerships.  Why?  Because dealerships are generally much
larger businesses with a lot more overhead, from the facility to advertising.
Dealerships offset their overhead costs by charging customers more.

Specialization.  One advantage dealerships have over independent shops is
that they generally specialize in the makes and models of automobiles that
they sell.  If you want to be sure that your auto mechanic has a considerable
the amount of relevant experience, then your best bet is to choose a dealership
that specializes in the type of automobile you have.
Customer service.  Studies show that people who use small, local auto
repair shops generally report that they are happy with the level of customer
service they received, whereas dealership customers are less satisfied.
Dealerships naturally have a broader and larger customer base than small
shops; therefore, it can be easy to feel like you are not much more than a
number when you deal with a dealership.
Proprietary information.  As previously mentioned, dealership auto shops
generally specialize in the makes and models they sell.  On top of that, they
have proprietary information that independent shops don't have; this means that
they tend to know more about newer models, in advance,
because they have a direct relationship with the manufacturer.  If you drive
a new vehicle - especially one that is less than a year old - you should
entrust your repairs to the dealership auto repair shop.
Warranty.  Many people think that using an independent auto repair shop
voids the car's warranty.  That is simply not true.  Therefore, small repairs
(like oil changes and alignments, for example) can be inexpensively done in
a local shop, while larger more expensive repairs that are covered by
the warranty might best be left in the hands of a dealership shop.
Finding the right auto repair shop for you can be a little intimidating.  If you
want quality service from a name you can trust, then you should put your
auto repairs into the hands of experienced professionals like us, Leading
Auto Body & Repair Shop.  We can be reached by phone, at 410-4336433, or
email:info@leadingedgeautobody.com.
Schedule a FREE Estimate* Please fill out the form below and we will contact you shortly or call 410-433-6433 for an appointment.
Why Us
High Quality Work
Expert Color Matching
Lifetime Warranty on Work
Prompt Project Completion
Certified Expert Technicians
Accept Most Major Insurances
Friendly customer service team
Foreign and Domestic Auto Repair
Full Licensed, Insured and State Certified
Contact Us
Leading Edge Auto Body & Mechanical Repair
5807 Falls Road, Baltimore , Maryland, 21209
Call Us: 410-433-6433
www.leadingedgeautobody.com
Service Area
Your Local Area
The Experience You Want
The Service You Expect
The Quality You Deserve!
Call 

410-433-6433

for Free Estimate
*Free estimates apply to vehicle owners who are seeking repairs that do not yet involve insurance company claims. Insurance companies that require estimates may be charged for such services & will be done so at our discretion.
**Free Towing - In order to receive free towing, repair work must be performed by Leading Edge Auto Body. Please contact Leading Edge Auto Body for towing limits & minimum repairs required to qualify.
We regret that we cannot install customer supplied parts.
*Oil change Includes up to 5 quarts of conventional oil only. Special must be scheduled accordingly and by appointment"
* 10% off promotion cannot be combined with any other discount. Tire purchases are exempt from this promotion. Eligibility for 10% discount requires payment in cash at the time of pickup. Credit/ Debit cards cannot be accepted for this promotion
© 2015 Leading Edge Auto Body & Mechanical Repair
5807 Falls Road, Baltimore , Maryland, 21209
All rights reserved.