Oil Change & Filter
Rotate Tires
Car Wash
Only $40.00*
By Appointment Only
Please Mention This Special


**Free Towing -
In order to receive free towing, repair work must be performed by Leading Edge Auto Body. Please contact Leading Edge Auto Body for towing limits & minimum repairs required to qualify.


*
Free estimates apply to vehicle owners who are seeking repairs that do not yet involve insurance company claims. Insurance companies that require estimates may be charged for such services & will be done so at our discretion.
We regret that we cannot install customer supplied parts.
5807 Falls Road
Baltimore, MD. 21209
info@leadingedgeautobody.com
Auto Body Collision Center and Auto Repairs

Proudly Serving Baltimore Since 1984
Emergency Service
after hours call
443-925-7294
443-925-7161
We Repair All Makes And Models
Call for:
Free Towing Available**
Free Pickup
Free Delivery
410-419-7634
410-691-1846
Rental Car On Premises
Call For Free Estimate* & Insurance Consultation
Leading Edge Auto Body & Mechanical Repair shop
Don't be among those who have been taken advantage of by their Insurance Company....You have Rights!



Corey Salemi March 17th 2016
Ryan and the team did, hands down, the best work of any shop I have ever worked with. They
take care of you from start to finish, setting up rental car pick-ups/drop-offs, coordinating with
insurance, and making sure you have everything you need to get back on the road. They fight
to make sure the insurance company puts the right parts on your car and that every little detail
is addressed so that things return to normal as quickly as possible. They even detailed my car
before I picked it up. I would highly recommend anyone in the greater Baltimore/Towson area
This is a great example of how people work when they love their job and carry it out with great
responsibility. Communication was always great, all the arrangements with the insurance were
carried out by them, even the rental arrangements were done through them. The work they did
on my car was flawless. No wonder they have such great reviews already.
These guys work hard and know their stuff! They Enjoy what they do and do it well! They didn't
even charge me for some minor work I needed one time. No wonder these guys are so busy!
When it came to the work, Leading Edge was more reasonable and less likely to quote
problems. They provided pictures of the problem the dealer did not fix properly so I could
actually get proper follow up service from my actual car dealer.
My brand new car that'd I'd only made one payment on was hit badly while parked in the
street. I was so worried that no matter what an auto body shop did, there would be something
wrong that would always bother me. These guys made the car look brand new again and
were very friendly and communicative about what was going on with repairs. I hope I never
need an auto body repair again but if I do, there's no question this is the place to do it. I am
SO happy I did a little research before choosing one of the insurance selected companies.
This place is a gem. Jeff and his team are honest, fair, nice and reliable. With three
teenager/young adult drivers, 5 cars from 14 years old to brand new I have used them
extensively for both mechanical work and body work. He even called me once to say he saw
my daughter driving my car and the brake light was out! You can't go wrong here. You can not
• Body • Mechanical • Fender • Dent • Frame • Unibody • Suspension • Maintenance • Repairs •
Timing Belt Replacement


If your car has been damaged, we will make
it new again with our professional skilled
body shop repair. Call us to arrange for
a free estimate*. 410-433-6433.

Need new brakes, tune-up, oil change
anything mechanical, we handle it all
at reasonable prices. All of our auto
body and mechanical work is
fully guaranteed.

Here's why we have been voted Baltimore's
Best Body & Mechanical Shop for 2015.

We've been using Leading Edge for 8 years now

Jeff, Yanni, and the Leading Edge team started looked after our 2001 Corolla and 2002 Subaru before we traded both in. The repair prices were reasonable (1/2 to 2/3 the cost of the dealership in most cases) and the work done right the first time.

They start out with a car by doing a full assessment of the state of the car. This should not be misunderstood as anything other than a way for you to have a baseline. It is really great in terms of helping you understand the outlook for your vehicle..

When it came to the work, as I said, Leading Edge was more reasonable and less likely to quote problems. Twice, my dealer did warranty work on a chronic issue, then did not honor fixing work only after a few months. Leading Edge provided pictures of the problem the dealer did not fix properly so I could actually get proper follow-up service from my actual car dealer. An example is that they changed brakes for less cost and when they were actually worn, vs. suggesting an earlier change when life was still left.

Plus, we have used them for body work. When our minivan was severely damaged in a hit and run, their body shop executed a difficult repair. They fixed the minvan in the specified time such that it was almost like new, and they resolved the few glitches that came up after (lots of electronics to go wrong) in a very timely manner.

Jeff has always been very helpful, and the current staff of Ryan and Mike up front are great. Clear communicators, which is a must..

We have referred three friends there who have been happy too.




Here are some of our latest reviews
We respect your privacy and do not share your Information with any other entity.
*Includes up to 5 quarts of conventional oil only. Special must be scheduled accordingly and by appointment.

Leading Edge Auto Body and Repair voted Baltimore Best.
Auto Body & Repair Shop
410-433-6433

I Would Like To Thank All Of Our Loyal Customers For Helping Us Achieve This Award.
Jeff S. Owner.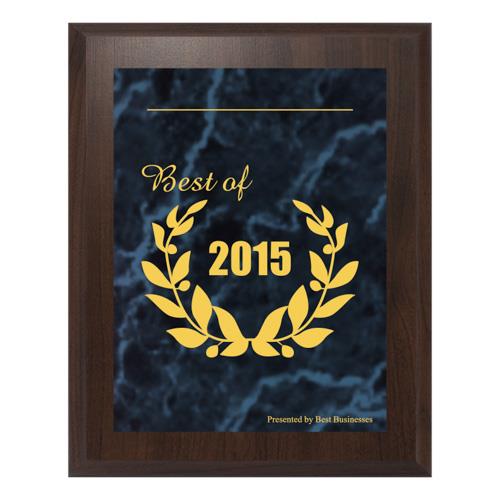 Press Release

Download a PDF Download PDF
Press Release
FOR IMMEDIATE RELEASE

Leading Edge Auto Body Receives 2015 Best Businesses of Baltimore Award

Baltimore Award Program Honors the Achievement

Baltimore, November 05, 2015 - Leading Edge Auto Body has been selected for the 2015 Best Businesses of Baltimore Award in the Body Shops category by the Best Businesses of Baltimore Award Program.

Each year, the Best Businesses of Baltimore Award Program identifies companies that we believe have achieved exceptional marketing success in their local community and business category. These are local companies that enhance the positive image of small business through service to their customers and our community. These exceptional companies help make the Baltimore area a great place to live, work and play.

Various sources of information were gathered and analyzed to choose the winners in each category. The 2015 Best Businesses of Baltimore Award Program focuses on quality, not quantity. Winners are determined based on the information gathered both internally by the Best Businesses of Baltimore Award Program and data provided by third parties.

About the Best Businesses of Baltimore Award Program

The Best Businesses of Baltimore Award Program is an annual awards program honoring the achievements and accomplishments of local businesses throughout the Baltimore area. Recognition is given to those companies that have shown the ability to use their best practices and implemented programs to generate competitive advantages and long-term value.

The Best Businesses of Baltimore Award Program was established to recognize the best of local businesses in our community. Our organization works exclusively with local business owners, trade groups, professional associations and other business advertising and marketing groups. Our mission is to recognize the small business community's contributions to the U.S. economy.

SOURCE: Best Businesses of Baltimore Award Program
CONTACT:
Best Businesses of Baltimore Award Program
Email: PublicRelations@BestBusinesses.biz
URL: http://www.BestBusinesses.biz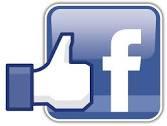 Take 10% OFF Mechanical Repairs Offer Expires June 30th, 2016*
*10% off promotion cannot be combined with any other discount. Tire purchases are exempt from this promotion. Eligibility for 10% discount requires payment in cash at time of pickup. Credit/ Debit cards cannot be accepted for this promotion.